Becoming a successful webcam model can be a rewarding endeavor, but it's important to approach it with dedication, creativity and a willingness to learn. Achieving success as a cam girl takes time and persistence. As your audience grows, so will your opportunities to monetize your passion and turn it into a sustainable income stream.
If you want to know how to become a money-making cam girl, here's a beginner's guide to help you get started.
Cam Modeling as a Source of Income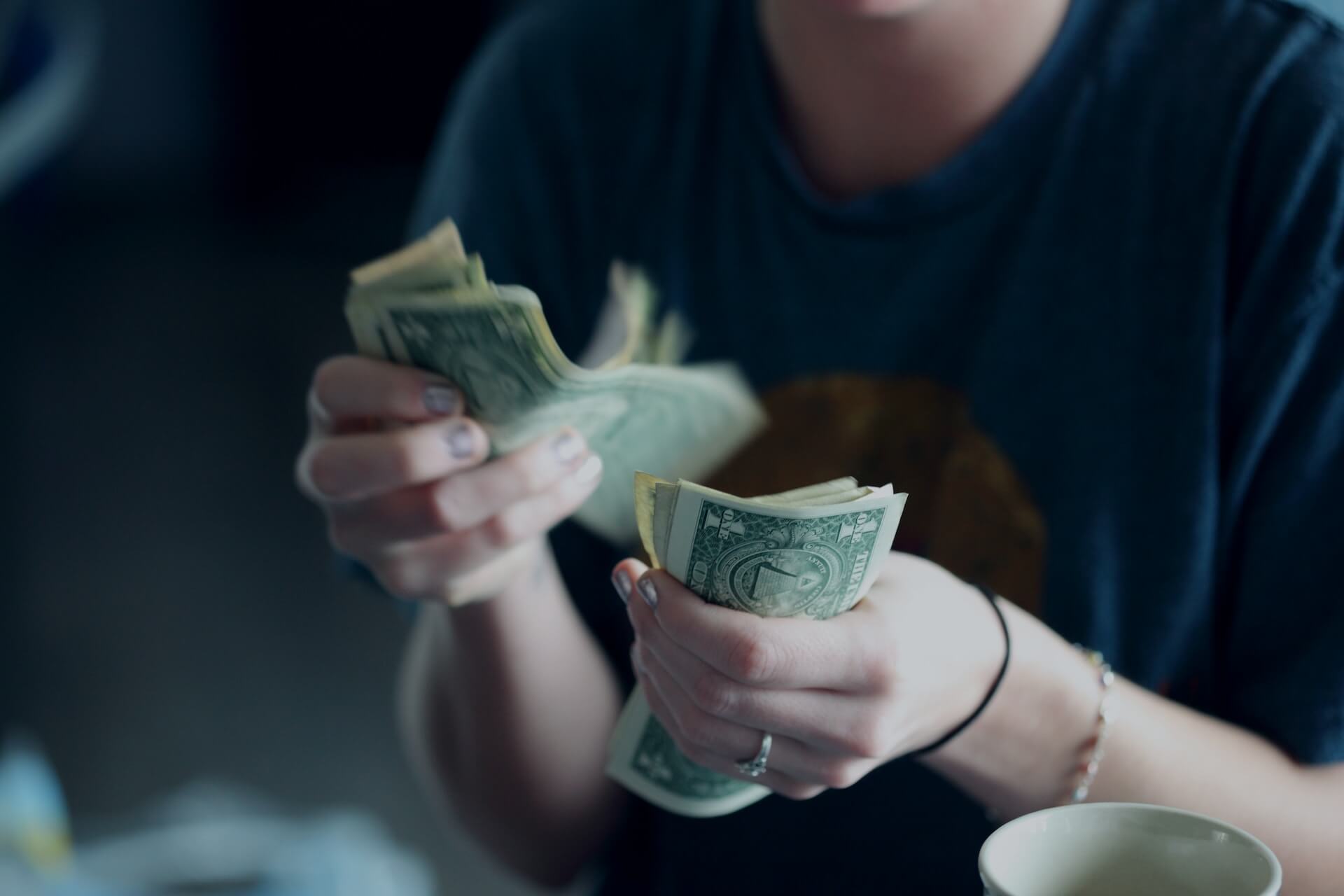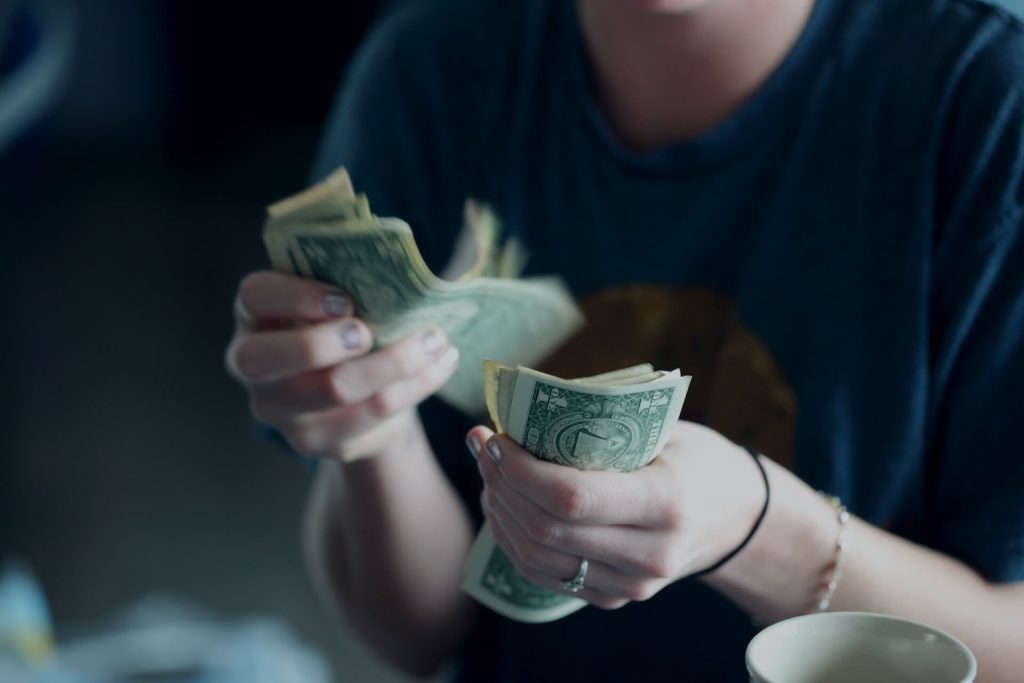 Although webcam modeling can be a lucrative source of income for some, it's not without its challenges. The level of success can vary greatly from one model to another, and not everyone who enters the field will become a money-making cam girl.
With that said, cam modeling has become a very popular source of income for women and men all over the world. The growing popularity of webcam modeling as a source of income can be attributed to several factors:
Accessibility: Cam modeling has become more accessible due to advancements in technology. Anyone with a webcam and an internet connection can potentially become a money-making cam girl.
Flexibility: Chat sites offer flexibility in terms of work hours. Models can choose when and how often they want to go live on webcam, allowing them to work around their schedules and other commitments.
Financial Independence: Many cam girls appreciate the financial independence that comes with the job. They have control over their income and can directly interact with their audience, which can lead to substantial earnings.
No Upfront Costs: Unlike some other forms of entertainment or content creation, cam modeling requires minimal upfront investment. While some models choose to invest in high-quality equipment and props, it's possible to start with basic equipment.
Anonymity: Cam websites allow models to maintain a level of anonymity if they desire. Many cam girls use stage names and do not disclose personal information, providing a layer of privacy and security.
Diverse Audience: Webcam sites attract a diverse audience, catering to a wide range of interests and fetishes. This diversity can lead to a more extensive and engaged fan base, making it easier to become a money-making cam girl.
Supportive Communities: Many cam modeling sites offer communities and resources for models to connect, learn, and share tips from other performers. These communities can be a source of support and mentorship for newcomers.
Cam Model Agencies: Some women choose to work with cam model agencies that help with marketing, branding and finding a niche within the industry. These agencies can assist in building a successful career.
Changing Attitudes: As society becomes more accepting of diverse forms of entertainment and work, cam modeling is increasingly seen as a legitimate and empowering career choice for many women.
Additional Income Streams: Webcam girls often have multiple income streams, including tips from viewers, private shows, selling content (e.g., videos and photos), and affiliate marketing partnerships.
Understanding the Camming Industry
The camming industry – also known as webcam modeling or live streaming – is a segment of the adult entertainment industry where girls broadcast live video feeds of themselves over the internet to interact with viewers and earn money.
This industry has experienced significant growth in recent years, driven by advancements in technology and changing attitudes toward online adult content.
For many women, the cam porn industry provides a great sense of empowerment and autonomy over their work. Models have control over their content and audience interaction.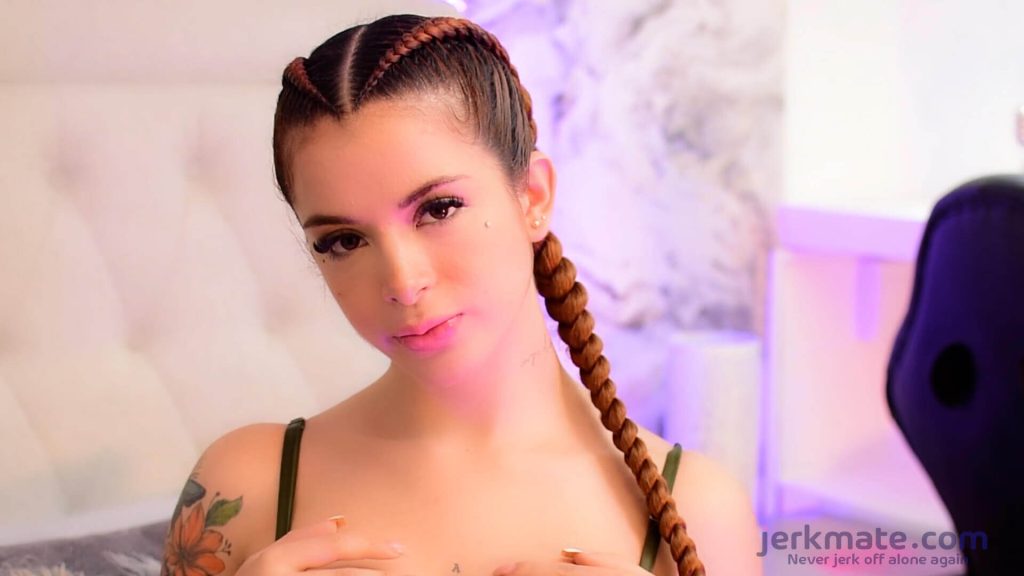 Additionally, being a money-making cam girl offers a high degree of flexibility and autonomy, which are two of the key reasons why many girls are drawn to this profession.
Here are some of the key benefits of becoming a cam model:
⦁ Flexible Work Hours
⦁ Work From Anywhere
⦁ Choice of Content
⦁ Privacy and Anonymity
⦁ No Boss or Supervisor
⦁ Diverse Income Streams
⦁ Branding Autonomy
⦁ Direct Interaction with Users
⦁ Career Growth and Independence
Legal and Age Requirements
Legal and age requirements for cam modeling vary depending on your location and the site you choose to work on. It's crucial to understand and adhere to these requirements to ensure you are operating within the bounds of the law and the site's policies.
You must be at or above the age of majority to engage in adult content production, including cam modeling. The age of majority varies from country to country but is typically 18 years old or older.
Verification: Many adult webcam sites require models to provide proof of age during the registration process. This condition may include submitting a government-issued ID or passport.
Compliance: It's essential to comply with age verification requests from the webcam site. Falsifying your age or using someone else's identification can result in legal consequences and being permanently banned from the website.
Choosing the Right Cam Site
To become a money-making cam girl, it's crucial to choose the best webcam site. Each cam site has its own features, audience, payment structure, and policies.
Remember, you are not limited to just one live chat website, and many cam girls work on multiple camming sites simultaneously to diversify their income streams. It's essential to research, experiment, and find the cam site that best suits your preferences, goals, and niche within the camming industry.
Here are some tips for choosing the best live chat site:
Payout Structure: Different webcam sites have varying payout percentages and methods. Consider how the payment structure will align with your income goals.
Audience Size and Demographics: Evaluate the site's audience to see if it fits within your niche.
Policies and Rules: Carefully read the website's terms of service and content policies to ensure they match your comfort level and content type.
Ease of Use: Choose a website with an interface you find comfortable and easy to navigate.
Privacy and Security: Ensure the cam site has adequate security measures to protect your privacy.
Promotion and Marketing: Consider how the platform helps with advertising and marketing to attract viewers to your chat room.
Payment Methods: Check if the cam site supports your preferred payment method for receiving earnings.
Community and Support: Some platforms offer communities and support resources to help models succeed and earn more money.
Building Your Brand
Building a brand is important if you want to become a money-making cam girl. It helps you stand out from the competition, protect your privacy, and reach success.
It begins with Self-Reflection. Start by thinking about your interests, personality, and what sets you apart from other individuals. Consider your niche within adult sex cams.
Then it's time for Brainstorming. Create a list of potential names, keeping in mind your niche and style. These can be real-sounding names or more creative, fantasy-inspired names.
Next, do some Research. Search online and within the adult webcam community to ensure that your chosen name is not already in use by another model.
Finally, it's time to Choose a Stage Name. Select a name that resonates with you and aligns with your persona. It should be easy to pronounce and remember.
Work to Build an Online Persona. Develop a backstory or character traits for your persona. Think about the persona's interests, style, and the type of content they will create.
The next step is to Create an Online Presence. Set up profiles and accounts on webcam sites, social media, and other online channels using your stage name.
Consistency is key. Maintain consistency across your online presence. Use the same stage name, profile pictures, and branding elements across platforms.
To become a money-making  cam girl like Amouranth, learn to Adapt and Evolve. As you gain experience and grow your audience, be open to adapting and evolving your persona.
Remember Promotion and Marketing. Promote your persona through social media, engaging with your audience, and participating in the camming community.
Camming Equipment and Technology
To become a money-making cam girl, you will need a set of essential equipment to ensure the quality of your broadcasts. While you can start with basic equipment, investing in better gear can lead to higher-quality streams and potentially better pay.
Here's a list of the essential camming equipment you'll need:
⦁ Computer or Laptop
⦁ High-Quality Webcam
⦁ Internet Connection
⦁ Lighting
⦁ Background Setup
⦁ Webcam Stand or Tripod
⦁ Reliable Streaming Sofware
⦁ Costume and Outfit Selection
⦁ Props and Accessories
⦁ Secure Payment Methods
Online Safety and Privacy
Webcam models need to be cautious about protecting their privacy and managing online harassment. Avoid using your real name as your cam model identity. Create a unique stage name that helps protect your identity and secure your social media.
To avoid online harassment, clearly define your boundaries and what you are and are not willing to do or reveal on camera. Stick to your limits and do not feel pressured to do anything that makes you uncomfortable.
Adult webcam sites typically have tools for blocking and reporting users who engage in harassment or inappropriate behavior. Use these features as needed to maintain a safe environment.
Conclusion
Success in the adult camming business is attainable, but it requires dedication, hard work, and a commitment to maintaining online safety and professionalism. It's essential to approach cam modeling as a business and make informed decisions to become a money-making cam girl.
Success in this industry can vary from model to model, but with the right strategy and effort, it is possible to build a rewarding career as an adult webcam model. If you want to become a successful camgirl, Jerkmates has all the tools to help you get started. Click here to start making money online as a professional webcam model.