The world of online camming has seen a surge in popularity due to strict lockdown measures, as more women are turning to cams as alternative sources of income. Let's explore the allure of adult cams for both consumers and performers during the COVID-19 pandemic.
Crisis and Opportunity
Covid-19 has altered our world in numerous ways, and our whole society has been shaken to its core. Plans (and lives) have been affected, and today, it's much harder to get by. With people losing their jobs in record numbers due to the crisis, many found themselves searching for alternative means of income.
This is especially true for women and minorities worldwide, as the pandemic has affected these communities with an overwhelming number of job terminations. What the pandemic has revealed is a staggering wage and opportunity gap, especially for women. This international crisis is a huge setback for the equality movement that could have a lasting impact in the future.
Many women had to find alternative sources of income to make ends meet, which led them to turn to adult cams. If you're not familiar with the camming profession, it's the equivalent of live peek shows. But instead of performing in seedy, back-alley "theatres," performances are broadcasted live via webcam from a remote and secure environment to an online audience. As bills are piling up, camming has provided a new form of financial stability during this crisis.
"I love camming because it gives me total control of my body. I set my own boundaries and can remove any negative viewers with the click of a button. I've been able to safely socially distance, work on my own, and earn stable income on my own terms.", discloses Avery Black, Adult Performer.
Cam Models Cash in During Lockdowns
For most businesses, the Covid-19 pandemic and consequent lockdowns have been devastating. Spending has plummeted worldwide, and millions have lost their jobs. On the other hand, the adult cam business has seen an enormous spike in sales across the board.
"Cams (and online pornography) have always been popular, but nothing like what we see today," says Arnaud Guilon, Jerkmate. "This unprecedented increase is a clear result of the surge in demand for virtual sex encounters and online sexual gratification in a time where physical contact is limited."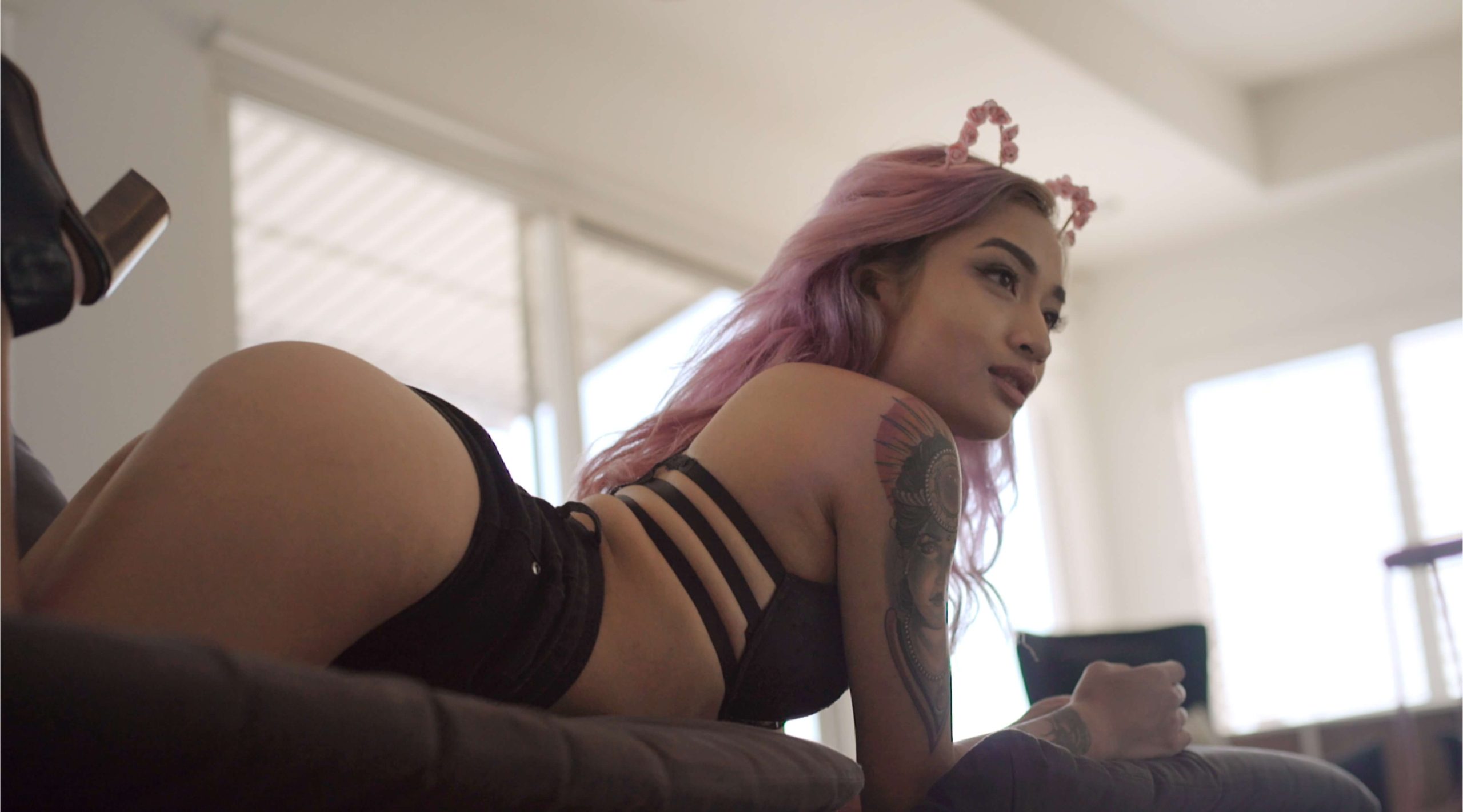 Who is Avery Black
My name is Avery Black. I'm a 28 year old born in Oakland, California and now currently residing in beautiful Los Angeles, California. I initially got in to sex work when I twenty years old and was juggling a retail job, two restaurant jobs, and going to school full time. I've clearly dipped my toes in to quite a bit of service jobs (including another boring office job). It was around then that the man I was seeing, also the manager at one of my jobs, said I "should be a cam girl" and then my asshole magically appeared on the internet and its been there for the last eight or so years. I've been shooting mainstream porn for the past two years and OH BOY has it been a wild ride.
Why did you choose to do cam and what do you enjoy about it?
I've always loved camming because it give me total control of my body. I set my own boundaries and can remove any negative viewers with the click of a button. I've been able to safely socially distance and work on my own income on my own terms. I love how interactive the viewers are and how a lot of them are so dedicated to the streams that they're constantly coming back for more! They become far more than just a username on a screen through our continuous intimate interactions on the internet.
Why did you choose the site Jerkmate?
I love shooting for Jerkmate because of how wonderful of a team I get to work with! They're so welcoming and so attentive. Its also really far more easier to reach a broad audience given the established audience they already have—the fans are truly the best! I also love the cast of performers I constantly get to stream with. The ladies always seem to match my energy and there's a lot of wonderful chemistry going on when we livestream between us and the audience! Plus, the ladies I've been able to work with were so sweet and babely, it hardly feels like work.
What does it take for a successful show?
A successful show first of all takes a really good cast of performers. All the ladies I've met have been able to juggle engaging with requests from the fans to riding a strap on and I'm in awe of the energy and consistent talent they bring to the table. In order for a show to be successful there has also got to be quite an array of toys! I love trying out new toys and sharing my beloved favorite ones with my castmates to make a hot and sweaty stream.