Vanessa Sky: A Charming Cuban Chick
Born: March 24, 1996
Birthplace: Rapid City, South Dakota, United States
Ethnicity: Latin
Hair Color: Black
Eye Color: Brown
Height: 5'3" (160 cm)
Bra Size: 34A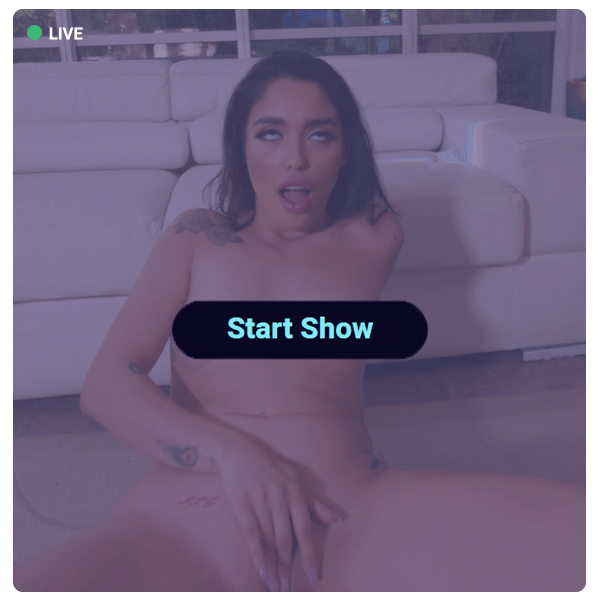 Who is Vanessa Sky?
Vanessa was born on the 24th of March 1996 in South Dakota, United States. She's a stunning lady boasting with body measurements of 34A-27-36.
She's a certified tattooed babe as she had herself inked on different parts of her body. Across her right shoulder are roses, traveling down her back is a column of chakra, on her right wrist is a peacock feather, behind her ear is a treble note, on her arm is a tiger and lyrics from one of Billy Joel's songs, on her left hip is a gun pointed downward, on her hip is a dog, and on her ankle is a heart.
I know, that's quite a lot, right? Well, each of her tattoos can tell you something about her personality. And if you ask me, I think she's really into music.
In one of Vanessa's interviews, she thinks she has already covered most parts of her body and would maybe stop getting tattoos for now.
Aside from the beautiful inks on her body, she also got a piercing on her navel. Now, the question is, who is Vanessa as an adult entertainer? Well, she started her blooming career in 2017. A lot of porn fans adore her because of her alluring body art and captivating curves. She has filmed many scenes for Burning Angel, Kink.com BDSM, and Evil Angel DVDs. And I'm pretty sure she's going to do more kinky stuff in the future.
Vanessa was raised in Miami, Florida. And as of this writing, she's residing in Los Angeles, California. Despite being born in the US, she never forgot about her Cuban roots. In the January 2018 AVN Fresh Faces interview, she shared that both her parents are originally from Cuba and that she's a first-generation American.
She's very loyal to her roots. During summer, she makes sure to visit Cuba to spend time with her family. Vanessa thinks that Cuba is a charming place, and she enjoys her vacation every time. At five years old, her family has already witnessed her creative side. Her hobbies include painting and playing the piano, and she learned those at a young age.
In one of her interviews, she revealed she enjoys creating things — like abstract stuff. She loves making a beautiful mess with her paper and paint. She even believes that a piano on set can instantly make her day! When she was in high school, Vanessa made a lot of friends due to her friendly nature. However, she didn't know about the world of porn until she was in her late teens.
She was popular and very outgoing. One of her most unforgettable moments in high school was when she walked around the cafeteria with nothing on but a giant banner. Yep — a totally adventurous babe!
Vanessa was in a serious relationship back then. And man, that dude was freaking lucky because he gets to be her first everything (including first heartbreak).
When their relationship came to an end, she slept around with different men. It seems like the breakup affected her so much that she's not into dating anymore.
At 19 to 20 years old, she started her fascination with porno. She loved the industry and was a huge fan of each individual who makes porn lovers' fantasies happen.
Her favorite porn actress is Asa Akira. But later, she admitted she hadn't watched any of her porn films. She just saw her on Twitter and was instantly attracted to her beauty, wit, and sense of humor.
Asa Akira was one of the reasons why she pursued a career in the adult world.
Vanessa's adult film career
Vanessa's first scene was filmed in March 2017. She had a friend who works for Reality Kings as a photographer who helped her get her first shoot for Bang Bros. And yeah, everything happened so fast. I guess we can say, the rest is history, my friend! Anyway, her first-ever sex scene was with Derrick Ferrari, and the film was entitled "The Bang Bus Gets Pulled Over."
Here's my final say
Did you enjoy getting to know this luscious Cuban hottie? If I were you, I'd check out her porn films now!