Riley Reid: A Breathtaking Brunette Babe
Born: July, 9th 1991
Birthplace: Sunrise, Florida, United States
Ethnicity: Caucasian
Hair Color: Black
Eye Color: Green
Height: 5'4" (162 cm)
Bra Size: 32 A
Brunette pornstars are all over the porno world. In fact, you can find them on any tube site you visit. 
So, if you're one of those guys who prefer women with dark black hair, then you're going to enjoy the stuff I'm going to show you.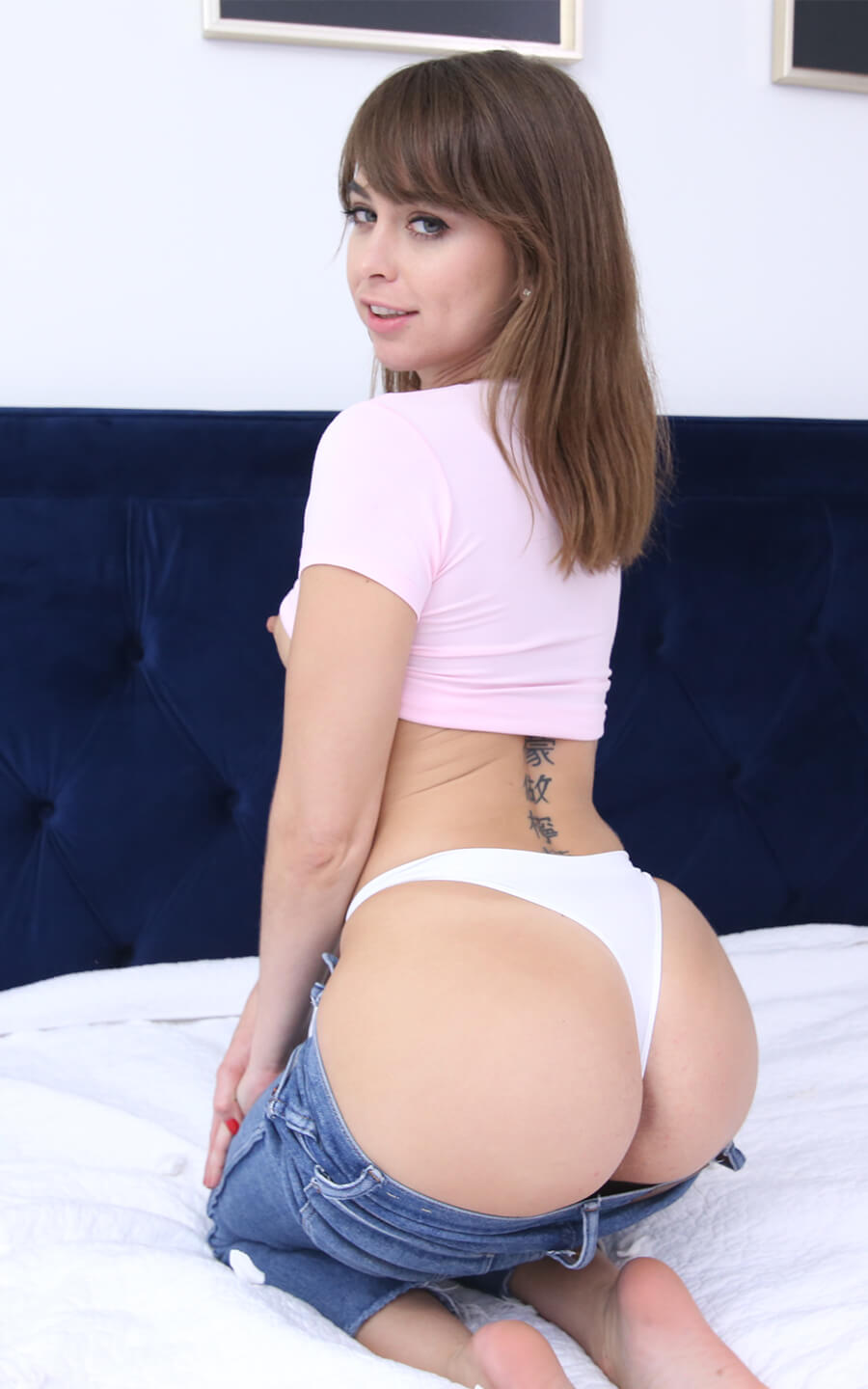 Today, we're going to talk about the luscious brunette pornstar named Riley Reid. She's young and beautiful, and she got everything you could ever ask for in a brunette goddess.
The perfectly mesmerizing brunette
Riley Reid went by the name Paige Riley when she was still at the beginning of her porn career. She's from the United States of America, and she was born on the 9th of July 1991 in Miami, Florida. One look at her and most people might think that she looks relatively young and innocent. But this chick might surprise you once you see her performing on the set. Riley entered the industry in 2011, and she got the full package that could help her reach stardom. She's beautiful, intelligent, and very talented. So, if you're into superior quality porn, then her films should be on your must-watch list. With her impressive performances, it's no surprise she's one of the top stars today.
Riley's early life and porn career
Porn fans worldwide believe that Riley has the perfect body and beautiful spirit that never fails to impress. Her journey in the porno world started in 2011. Although she was a newcomer back then, she showed everyone that she got what it takes to last in the industry. One of the first genres she worked on is hardcore videos. She was given some extreme scenes to test whether she's a good fit for the career she chose. Although she's a young gal, she already got the attention of many popular porn productions such as Jules Jordan Videos, New Sensations, Smash Pictures, Mile High, Evil Angel, and many more! On top of that, she was nominated for several awards and even received a couple of them.  Some of her awards are "Best Starlet of the Year" at the 2013 AVN Awards and "New Starlet of the Year" at the 2013 XRCO Awards.
The interesting tattoo on her back
When you check out some of Riley's porn movies, it's almost impossible not to notice the script tattoo on her back which is written in Chinese. And most people are always curious about what it really means. Well, to tell you the truth, the message written is not something you would expect. Unlike other people who chose sweet things and love expressions, this brunette chose differently. The tattoo on her back says, "When life gives you lemons, make lemonade." Interesting, right?
Must-watch pornos of Riley
Riley shot her first porn movie when she was 19 years old. At a young age, she was really eager to participate in all types of porn like solo, POV, gonzo, hardcore, and softcore scenes. That's precisely the reason why she instantly made a name for herself in the industry.But wait… before she became a professional pornstar, she was a stripper first. She earned $120 or $130 a night. She thought it wasn't worth staying the whole night for just a hundred dollars, so she decided to do something else. Fortunately, one of her stripper friends suggested that she do porn — and Riley thought it was a great idea. She immediately left the stripping business after working for two short months.
Although she was interested in the idea of filming an x-rated film, she didn't know a thing about it. She thinks that what she will be doing is sort of an amateur porn. She will go home, film herself having sex, and submit it somewhere to get a check. Since she wasn't really sure how to begin, she auditioned as an extra. Riley became a part of "In the VIP" for Reality Kings in Miami where she played as an extra four or five times. During the first few films, she was that girl who was shaking her ass on the corner. And she slowly transitioned into that girl eating a random girl's pussy or sucking a guy's cock.
It was like she was getting paid to attend sex parties. Riley believed it's the best way to get to know more about the adult filming industry. Since she was really fascinated by everything that's happening on the scene, she decided to do it for real. She reached out to Bang Bros to shoot an erotic sex scene. Riley's first was the "College Rules" film. It might only be her first, but Bang Bros decided to put her in a group scene and told her to have fun. It was an awesome idea to put her in a group setting because Riley felt at ease.
Here's my final say
Riley Reid has a lot to offer. Besides being a fantastic pornstar, she's also one of those brunette cam girls who enjoy putting on a show via live stream.