Kira Noir & Athena Farris: Fabulous California Girls
Kira Noir's bio
Born: July 16, 1994
Birthplace: San Marino, California, United States
Ethnicity: Black
Hair Color: Black
Eye Color: Brown
Height: 5'6" (167 cm)
Bra Size: 32B
Athena Farris' bio
Born: January 15, 1997
Birthplace: Sacramento, California, United States
Ethnicity: Caucasian
Hair Color: Blonde
Eye Color: Brown
Height: 5'4" (162 cm)
Bra Size: 32B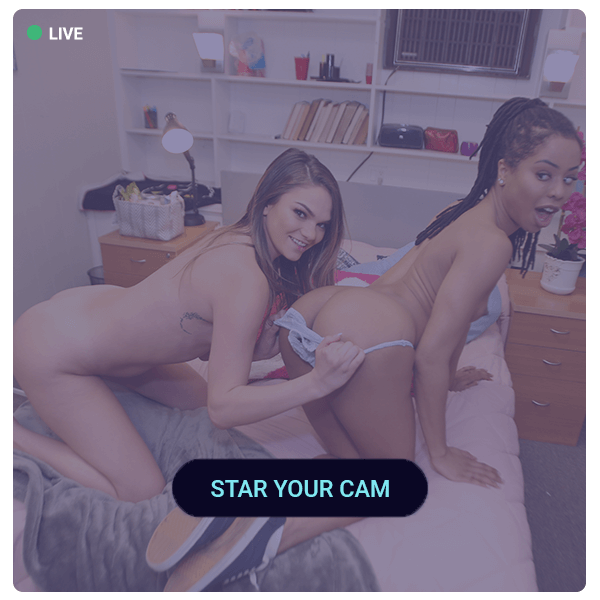 Do their names ring a bell? If not, that's alright. You will get to know more about them in this article anyway. So, I hope you're ready to be acquainted (in a way) with these Californian chicks.
Who are Kira Noir and Athena Farris?
These two lovely hotties are both from California — but that's the only thing they share in common. Kira was born on the 16th of July 1994 in San Marino, California while Athena was born on the 15th of January 1997 in Sacramento, California. Kira's father was in the Navy. So growing up, she had to move a lot. And since her parents are divorced, she moved to Nashville to live with her mother and sister.
Her parents know that she pursued a career in porn, and they're both okay with her decision. Kira lost her virginity when she was 14 years old. However, in one of her interviews, she revealed she didn't date a lot back then. That's because she thought she wasn't really pretty and considered herself a nerd. Before entering the industry, she has slept with at least seven boys. And since she was a webcam model before porn, she had a lot of experience with girls. She collaborated with many of her co-workers which means she did a lot of lesbian sex.
Now, let's go further back in time…
When Kira graduated from high school, she decided to move to Missouri, and she lived in the St. Louis Area for three years. That's when she discovered the world of stripping, and she worked as a stripper at "The Hustler Club" in St. Louis.
In 2015, she moved to Los Angeles.
As for Athena, it might be impossible not to notice her beauty. She's a real cutie with brown eyes, blonde hair, and a bedazzling smile.
What's impressive about her is she got an all-natural body — firm and tight ass, beautiful legs, and delish orbs the size of 32B.
It might be easy to recognize her on a scene because she got several tattoos on her body and both her nipples and her navel are pierced. She's currently a college student and pursuing a degree in social work. Athena is the kind of chick who enjoys life. It looks like she believes in YOLO (You Only Live Once) as she's doing everything she thinks would give her a sense of fulfillment.
Talented lassies in the porno world
Kira made her official porn debut in 2015 and filmed her first-ever boy/girl scene for Reality Kings with Damon Dice. They made the video look like it's kind of a homemade clip. Although she had a girlfriend during that time, this ebony babe couldn't help but feel turned on by her on-screen partner. And man, they made a superb scene together. She got her name from her favorite anime, Death Note. At the same time, it was also her nickname when she was in high school. It looks like she's really a big fan of the said anime that her friends and schoolmates associated the name Kira to her.
So, what she needed was a second name. Kira went to Google and searched for the French equivalent of the word "black" and "noir" came up. As for Athena, she invaded the adult entertainment world in late 2017 when she was 20 years old. It seems like this girl is born to be a performer because her first scene got a lot of attention. She shot films under the hardcore and lesbian categories.
When you watch some of her films, you might instantly notice that she got a flexible body that makes the scene extra special. Not to mention that she possesses mind-blowing skills when it comes to fucking, blowing, and licking.
Kira and Athena shares a scene
These two gals starred in a lesbian scene titled "Lesbian Sex With Stepsister to Get Back at Boyfriend."
In this scene, Athena catches her boyfriend fooling around with another girl. So, she decided to get her revenge by making out with her stepsister. Little did she know that her stepsis, Kira, is also fond of women's bodies.
Here's my final say
What are you waiting for? Go check them out!