Jasmine Grey: A Super Fuckable Petite Cutie
This babe is definitely someone you might want to watch out for in the years to come. Let's get acquainted with her, shall we?
Born: April 11, 1995
Birthplace: United States
Ethnicity: Asian
Hair Color: Black
Eye Color: Brown
Height: 4'9" (144 cm)
Bra Size: 32A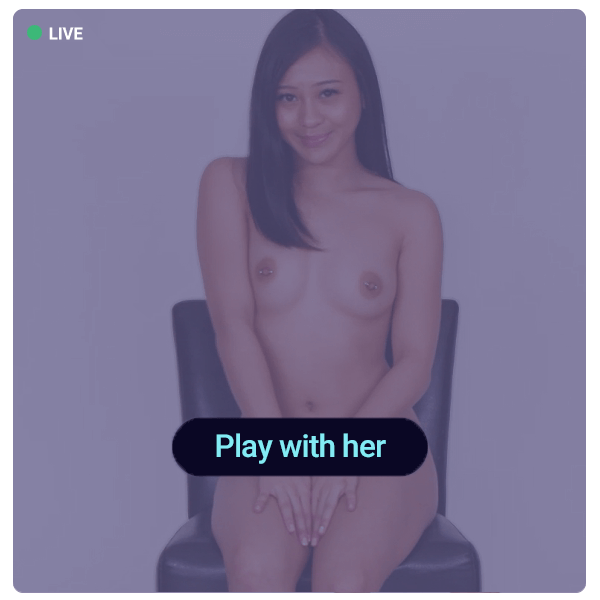 Who is Jasmine Grey?
Jasmine Grey, a.k.a. Cosmic Kitten, was born on the 11th of April 1995 in the United States. Unfortunately, I wasn't able to find out where in the US in particular.
One look at her, and you'll already see that she's a real cutie! She got an adorable face with big brown eyes. This sex kitten is one of those fit girls with small orbs the size of 32A and super sexy booties.
Before Jasmine decided to enter the porno world, she worked as a cam performer first. In fact, she never left the camming industry even though she's already shooting professional porn movies. I guess she got so hooked to it that she's never planning to leave.
So yeah — that's all we know about this hottie. I tried looking for more personal information about her but didn't find any.
A fantastic porno career
Jasmine made her debut in the industry in 2016. And since then, she never failed to provide top-notch stuff for her avid fans and followers. Most films she starred in were under the hardcore and solo niches.
Well, if you're going to ask me, I think her solo scenes are freaking good. That's no surprise as she has worked as a cam model before.
When I checked out some of her x-rated movies, I noticed that Jasmine enjoys getting banged. My jaw dropped to the floor when I saw her tiny and tight pussy devouring monster-sized cocks like it's been starving for sooo long!
What's even more impressive about her is she got many sex skills to show off in front of the camera. And in my opinion, she's a real pro when it comes to dick riding.
But of course, let's not forget how skillful she is in performing fellatio. Although I'm not the one she's giving a blowjob to, I can imagine her warm and wet mouth playing with my angry junior down there. That's how powerful she is!
In most of Jasmine's scenes, you can see her on-screen partners popping their load on her pretty face or inside her lady bits.
So far, she has collaborated with many popular porn actors such as Quinton James, Alex Davis, Owen Grey, Oliver Davis, Bambino, and Brad Newman.
It can't be denied that she has a knack for sex — and she's good at acting as well. If you need some proof about that, you can check out the film "The Cumming Interview." After finishing that particular porn movie, you might see what I'm talking about.
It's also worth noting that each of her scenes is unique in its own way. You might even see her on squirting vids now and then.
Jasmine has worked for many reputable porn production companies like Spy Fam, Many Vids, Team Skeet, POV'd, CUM4K, and Passion HD.
I'm keeping my fingers crossed she will continue pursuing her career for many years to come. With her skills and gorgeous appearance, there's no doubt that she may be sharing the spotlight with other famous pornstars in the porno world.
A fuckable little cutie
I know you might be expecting to see Jasmine in many porn movies. Unfortunately, there might be limited materials available online.
Perhaps you're wondering why. Well, our goddess is more focused on her camming career than shooting x-rated films. So if you want to see her more often, it might be best if you create a profile on the camming platform she's working for.
Anyway, when Jasmine is not in front of the camera, she loves watching TV shows and movies. All Disney-related stuff is her favorite.
If you want to stay updated, you can follow her on Twitter, where she's actively posting updates and schedules. Her Instagram profile is currently banned, and I'm not sure if she's going to make a new one in the future.
Here's my final say
Jasmine is definitely a fine work of art! She might be little, but she can get you guys crazy once she takes off her clothes.