Eva Ray: A Hot and Freaky Redhead
Basically, a redhead is someone with natural red hair. But I guess we should accept the fact that many bombshells in the adult entertainment industry are dying their hair red to achieve the ginger appearance.
If you ask me, I'm really attracted to those red-haired ladies — it doesn't matter if they're natural or not.
But it looks like I got freaking lucky because I just found one of the hottest and sexiest natural redheads out there. Her name is Eva Ray.
Born: unknown
Birthplace: Latvia
Ethnicity: Caucasian
Hair Color: Red
Eye Color: Green
Height: 4'11" (149 cm)
Bra Size: 32DD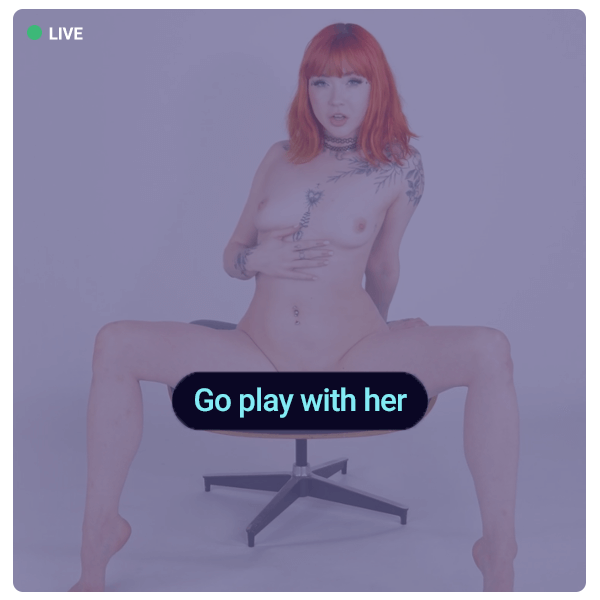 Does her name ring a bell? Well, if you've been checking out camming platforms for quite a while now, then you may have heard or read her name before.
So I guess this is the perfect time to introduce you to our article's main star — let's go!
Who is Eva Ray?
Eva is a petite tattooed cam girl from Latvia. She's one of the most highly-talented, entertaining, and popular cam models in the business today.
Unfortunately, we don't have a lot of info about her. I looked her up but can't find any details about when she was born and when she started her career. Perhaps she just prefers to keep her personal life private. Anyway, our lovely goddess is a circus freak and a model. She has many skills and talents she's more than willing to show off in front of the camera.
With her sexy body, pretty face, and easy-to-remember screen name, I highly doubt that you can get her off your mind — or shall I say your nasty thoughts? As for me, I don't think I can resist this redhead gal with tattoos, a tight body, and a penetrating stare. Yep — she's the full package you've been waiting for! When she puts on a show, she quickly attracts hundreds or maybe even thousands of viewers. This means you shouldn't miss her live streams for the world.
Eva is originally from Latvia, but she's currently residing in the United Kingdom. According to her friends and followers, this sex kitten is a real-life fairy, leaving glitters everywhere she goes. Three things turn her on the most: causing trouble, fantasy, and glitter. She's definitely a wild and freaky ginger girl!
A passionate and wild cam performer
Do you love JOI (Jerk Off Instructions)? If you do, then I think I got some good news for you!
Eva is one of those models who give the most detailed JOI you'll ever see in the camming world.
She can also do many things on cam such as cum deny, Hitachi masturbation, yoga poses, spanking, flexibility tricks, hula hoop, and pole dancing. That's right! She can give you one hell of a show you might never forget.
Since she got many talents to showcase, her tip menu is always tempting and varied.
What's even more impressive is it's possible to have a private moment with her. You can book a show on Skype for 15 or 30 minutes. I guess that's enough time for you to crank your load. *wink*
If you want exclusive stuff, you can join any of her two clubs: BFF Club and Perv Club. Although both are appealing, many of her followers believe that the former is better. It has extra and more exciting perks like getting full access to exclusive pics and vids, receiving special attention in her chat room, and a Snapchat premium membership for life. That's an irresistible offer, don't you think?
By joining any of her clubs, you can get a chance to get to know Eva at a personal level.
Eva's personal life and hobbies
When Eva is not in front of the camera, she spends her time on her hobbies and interests.
Some of her hobbies are practicing yoga, watching funny cat memes on the internet, dancing, eating snacks, and taking naps.
Eva likes having fun — well, who doesn't, right?
But wait… there's more she can offer! With her breathtaking acrobatics skills, she can make jaws drop—yours is not an exception! After all, she's not called the "Circus Freak" for nothing.
During her free time, she continually hones her skills to improve her webcam shows.
You can follow her on Snapchat, Twitter, and Instagram.
Here's my final say
Did you have fun with our redhead circus freak?
I bet you'd be checking her out later. Don't worry, man. You're not alone.