Ethan Chase: A Geeky Blue-Eyed Hottie
Born: November 16
Birthplace: unknown
Ethnicity: Caucasian
Hair Color: Brown
Eye Color: Blue
Height: 5'7" (170 cm)
Penis Size: 7.5
And, of course, the gay porn category won't exist without these Greek god-like men.
That's precisely the reason why I decided to pay homage to one of the hottest fuck machines out there — Ethan Chase!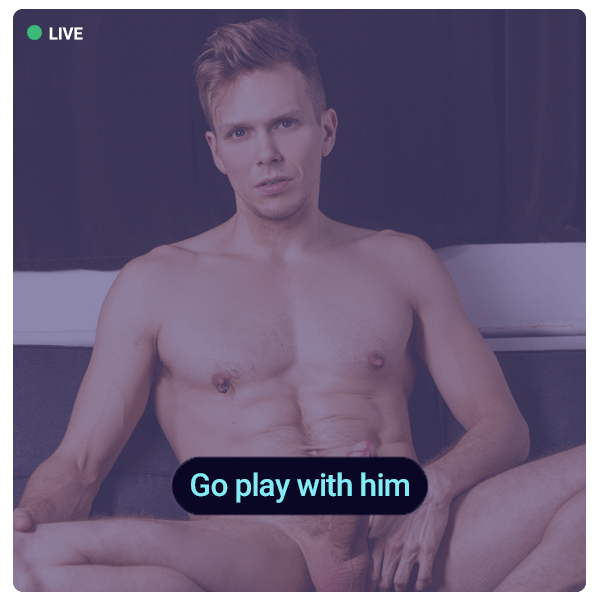 Perhaps everybody's excited now to read something about a male pornstar. You know, for a change.
So, cum with me, and let's get to know more about this sexy hottie!
Who is Ethan Chase?
Ethan is a Caucasian male who was born on the 16th of November. Unfortunately, I don't have any idea about what year he was born. But he looks young to me — I guess he's in his mid-20s.
He's 5'7" tall and weighs 150 lbs. He got brown hair and a mesmerizing pair of blue eyes. In his photos, you might get the impression that he's born to fuck. And yeah, if you wanna know, his cock is 7.5 inches long!
Damn — that'd be enough to make a girl (or a boy) scream in ecstasy.
Ethan doesn't have tattoos or piercings anywhere in his body. I don't know if it's just me, or did you also notice that most male adult actors don't have tattoos? I guess they just want it that way, or they just want their fans and viewers to focus on their gorgeous body and six-pack abs! Oh, wait… have I told you that he's a power bottom? Yep, that's right! I'm not sure if he's into girls, but most of the x-rated films I've seen have shown him banging only boys.
When it comes to sexual positions, Ethan is pretty versatile, but he doesn't have a particular favorite.
Ethan's adult film career
I have no idea when Ethan made his official debut in the industry, but some of his earliest videos were released in 2017. So, apparently, he's been a part of the porno world since 2017. He has starred in many gay porn films that might take your breath away — especially if you're into this particular genre. Some of his earliest scenes were "SuPERVisor" parts 2 and 3 and "Breakfast Club: A Gay XXX Parody" parts 2 and 3. These porn movies were released in July and August 2017 by The Gay Office and Drill My Hole
Do you want more? Well, you might also be interested in the following flicks: Say Uncle's "Magic Movie Night" with Gabriel Clark and William Moore, Lucas Entertainment's "Begging For Raw Cock Scene 2" with Dylan James, and Men At Play's "Secret Gentlemen's Club" with Dale Kuda. Ethan has also filmed scenes for Breed Me Raw with titles "Ethan Fucks Elias" with Elias Otter, "Romeo and Ethan" with Romeo Davis, and "Ethan, Edward, and Felix" with Edward Terrant and Felix O'Dair.
He even shot several films for MASQULIN such as "Truth or Dare" with Milo Madera and Markus Kage, "It's a Small World" with Ace Quinn, "The April Fool" with Beau Reed, Manuel Skye, and Drew Dixon, "Pulled Over" with Pietro Duarte and Damon Heart, "The 4 Doors, Part 3: Voyeur" with Adam Awbride and Franky Maloney, and "Live for Christmas" with Manuel Skye, Teddy Torres, Ace Quinn, and Rocky Vallarta.
Ethan has starred in sooo many scenes, which is good news for all the gay porn lovers out there. This means you can have a lot of options to choose from when it's time for a fap-Ethan (fap-a-thon)!
Ethan's personal life
Now, let's get to know more about Ethan on a personal level. His favorite foods are Korean food and sushi; his favorite movie is "Snatch"; his favorite cities are Tokyo, London, New York, and New Orleans. What's interesting about Ethan is he's a geek. So, during his free time, he enjoys watching anime and sci-fi shows, and movies.
He even enjoys keeping himself fit and leads a healthy lifestyle. That's why it's no surprise that he got a perfectly sculpted physique. Anyway, Ethan really hates self-centered people. He's the type of guy who's easy going and loves to have fun, but he's also a bit stubborn.
A comfortable bed and fine dining experience can make him happy.
Here's my final say
Did you have fun getting to know our featured male pornstar?
Well, I did. And it looks like I'm going to create more articles like this in the future. Male performers deserve the attention too!