Edward Terrant: The Hunk Next Door
Born: December 2
Birthplace: Canada
Ethnicity: Caucasian
Hair Color: Brown
Eye Color: Brown
Penis Size: 8"
Perhaps you already know that shemale pornstars are getting a lot of attention these days. However, have you ever thought of those male actors/gay actors who are also doing their job the best way they can?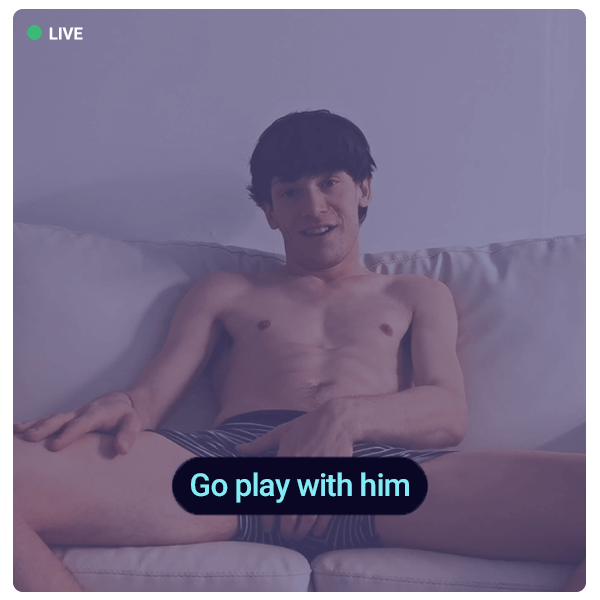 Porn lovers tend to overlook these stars. But today, we're going to focus the spotlight on them — I mean, on one dude in particular. His name is Edward Terrant.
It doesn't matter if you're a girl or a boy— I'm pretty sure you'll find him really attractive. With his alluring stare, you might not be able to resist his charm. Well, I guess it's a good thing he's bisexual. That means he can be with both genders if you know what I mean.
Anyway, enough with this boring intro, let's just get this bi party started!
Who is Edward Terrant?
Edward is a Canadian dude born on the 2nd of December. Since the year of his birth is unknown, we won't know for sure his exact age. He's 5'11 tall, and his penis is 8" big — yep, he got one large pee-pee! Perhaps that's one of the reasons why porn fans love him. Or maybe he's just a fantastic performer—well, there's only one way to find out.
This cutie has brown hair and brown eyes. And I feel like his eyes are the first thing you might notice about him. As they usually say, "the eyes are windows to the soul." But it seems these are piercing through my soul the longer I look at him.
Edward got a circle tattoo on his left hand, specifically on the area between his thumb and first finger. On his Twitter profile, he calls himself an "exhibitionist." As of this writing, he's staying in Montreal, Quebec, Canada.
Edward's adult film career
Edward made his official porn debut in 2020, which means he's considered a newcomer in the industry. Despite that, he has shown everyone he deserves to be a part of the porno world by showing off his superb sex skills. In fact, he has already filmed a lot of porn movies for the past year. It seems like the word "rest" is not in his vocabulary.
So far, he has worked for many well-known porn studios like Falcon Studios, Cocky Boys, Breed Me Raw, Family Dick, MASQULIN, Men.com, Reality Dudes, Yes Father, Dad Creep, Stay Home Bro, and TwinkTrade.
Apparently, you might be already interested in checking out some of his x-rated films. You can start with Family Dick's "Stepdad's Window Trap" with Beau Reed, Yes Father's "A Cleansing Confession" with Dale Kuda, Yes Father's "Sinning With Each Other" with Ryan Jacobs, and Men.com's "Booty to the Ground" with Markus Kage. His performances in those movies are extraordinary, and you may not want to miss them for the world.
Other adult vids that are worth checking out are Reality Dudes' "Famchaser 5: Pranks and Wanks" with Milo Madera, Men.com's "Just What He Needs" with Derek Thibeau, Yes Father's "How to Please the Holy Priest" with Ryan Jacobs, and MASQULIN's "Hairline Fracture" with Raphael Louis. Edward has also starred in many lustful flicks from Dad Creep. Some fap-worthy titles are "Spoiled Rotten" with Romeo Davis, "Tips From Dad" with Romeo Davis, "Attentive Daddy" with Manuel Skye, and "Comforting My Son" with Markus Kage.
Those videos are sort of the equivalent of lesbian stepmoms having sex with their gorgeous stepdaughters. Well, I guess that's the Dad Creep studio's primary objective — to offer taboo relations type of porn. Want more of our real-life Adonis? Looks like you're in for more goodies! Like what I've said earlier, Edward has filmed so many porn movies in the past year—which means you'll have tons of options to choose from.
You can check out TwinkTrade's "Son Swap Fitness Session" with Markus Kage, Romeo Davis, and Alex Montenegro, Falcon Studios' "Into the Woods: Scene 2" with Rocky Vallarta, Breed Me Raw's "Ethan, Edward, and Felix" with Felis O'Dair and Ethan Chase, MASQULIN's "Private Stripper" with Ryan Bones and Lev Ivankov, and Cocky Boys' "Benjamin Welcomes Edward Terrant" with Benjamin Blue.
Other awesome vids to add to your list are Stay Home Bro's "Tight Spaces" with Manuel Skye and MASQULIN's "The Bad Brother" with Markus Kage.
Here's my final say
And there you go! I hope you enjoyed getting to know this yummylicious gay porn star.
Until next time, guys!