Avery Black & Jade Kush: Asian Power Duo That'll Take Your Breath Away
Avery Black's bio
Born: July 17, 1992
Birthplace: California, United States
Ethnicity: Asian
Hair Color: Black
Eye Color: Brown
Height: 4'11" (149 cm)
Bra Size: 30A
Jade Kush's bio
Born: September 27, 1998
Birthplace: Guangzhou, Guangdong, China
Ethnicity: Asian
Hair Color: Black
Eye Color: Brown
Height: 5'0" (152 cm)
Bra Size: 32F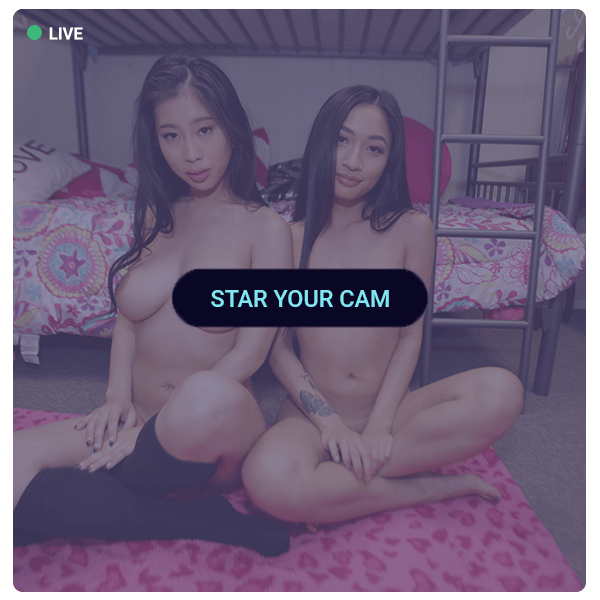 But wait… before we talk about that scene, let's get to know the stars of the said film — Avery Black and Jade Kush.
Who are Avery Black and Jade Kush?
Avery and Jade are both Asian goddesses that can make your fapping sessions extra fun. With their adorable faces and sexy bodies, you might not help but fall in love with them.
Avery was born on July 17, 1992, in the San Francisco Bay Area while Jade was born on September 27, 1998, in Guangdong China. When you look at Avery, it's quite apparent that she's of Filipino descent. She has classic Asian features — black hair, brown eyes, and charming smile. She even has a fantastic figure to die for.
And of course, let's not forget about her small but alluring titties the size of 32B. So if you love small boobies, then this Asian chick can be your go-to gal for your jerk off sessions. You can even ogle all you want at her firm and spankable booty. Also, if you're into inked vixens, then Avery might also get your attention as she has several tattoos all over her body.
Anyway, her name was derived from one of the characters of Grey's Anatomy, Jackson Avery. She decided to add Black because she has been desiring a one-syllable second name. When she finished her college studies in 2016, she decided to move to Los Angeles in search of a good and decent life for herself. That's when she discovered the world of camming.
As for Jade, she is considered to be one of the hottest ladies with big boobs that came from an interracial marriage. One of her parents is American, but of course, it's obvious that she has Chinese roots. She grew up in Connecticut, but she had to move to Chicago to study and she chose art as her major. It was only after she graduated that she pursued a career in the adult entertainment industry.
Jade made her official debut in the industry in 2017.
When she's not in front of the camera, she likes tattooing and painting. She even attends live tattoo shows in music events in Chicago.
An Asian connection between two wonderful babes
Avery has always wanted to become a part of the porno world — and one of her reasons for joining the industry is money. But of course, the song "Cry Me A River" by Justin Timberlake has also influenced her decision. When she becomes successful, Avery is planning to buy her mom's dream house and give her family the kind of life she dreams of.
Anyway, she became a webcam model back in 2016, and she even calls herself an "internet nudist." Most of her content are under lesbian and solo category — and that's where she got the attention of porn lovers worldwide. With Avery's superb sex skills, I guess it makes perfect sense to pair her with one of the kinkiest Asian hottie, Jade. The latter has a way of mixing American and Asian porn together. Well, I guess both of them have that ability.
Jade has a very interesting Instagram account you might want to check out. She got this exotic allure because of her Asian roots you may not be able to resist. Although she didn't have experience before entering the industry, she didn't hesitate to sign up with LA Direct.
Since then, she has impressed everyone with her riding ability and sloppy blowjobs that could put experienced pornstars to shame.
Avery and Jade shares a scene
If you're wondering what porn movie you should watch to see these two in action, it's "Two Asian Stepsisters Learn to Share More Than A Bed." In this erotic porn movie, Avery and Jade are stepsisters, and they have to get along since they will be living together. However, they hated each other and clawed at each other like two angry cats. And when nightfall comes, they will be fighting over who will sleep in the bottom bunk bed.
Fortunately, their stepmom intervened and made them share the bed just for the night — that's when all the good stuff happened. *wink*
Here's my final say
So yeah — don't waste any more time and check them out!